Serious accusations against some police officers from Babadag – Tulcea.
Relatives of a 24-year-old woman who was found dead say they neglected to investigate the death because they were preparing to go on vacation – and a murder they believe was ruled a suicide so the case could be closed. quick.
After the victim's husband found several threatening messages from a man and his wife in the young woman's phone, the Tulcea Police Inspectorate sent a team of forensics to redo the investigation.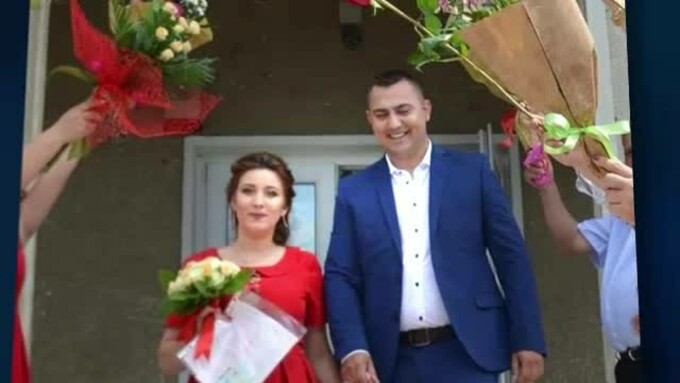 Florentina Neagu was 24 years old and had been raising her three-year-old boy alone, because her husband was away working in Norway.
The young woman was found dead in her house, hanged, with injuries to her face and injuries to her hands and back, after neighbors were alerted by her son's teacher that she had not come to pick up her child from kindergarten.
"She was full of dust, her hair was disheveled. There was a bloodstain on the terrace outside. Her slippers, thrown under the table," said Florentina's friend.
A doctor from the ambulance service in Babadag confirmed Florentina's death, and the Police sent an officer and a non-commissioned officer to her home.
Witnesses say that the young woman's home was not investigated by forensics and no evidence was collected from the traces of blood.
"A medical examiner did not come, a criminal prosecutor did not come, the place was not sealed because it was said that he had been hanged, period," said a neighbor.
Florentina's husband claims that the police were in a hurry to close the case of his wife's death because he was preparing to go on leave.
A cover-up would also have been attempted – in the man's opinion – because the forensic doctor's report does not show the injuries that Florentina would have had on her body.
"During today, October 13, 2022, the police officers from IPJ Tulcea redid the "on-site investigation" to eliminate any suspicion that the 24-year-old woman, from the city of Babadag, Tulcea county, would have died in a different way than the one concluded by the forensic doctor", IPJ Tulcea transmitted.
On Thursday, a week after the young woman's suspicious death, during which some threatening messages from a man and his wife were allegedly found in her phone, the Tulcea Police Inspectorate sent forensic experts to redo the research at the scene of the tragedy.
Sorin Negru, Florentina's husband: "I spoke to the gentleman who was in charge and I said to him: "I also have a question, why weren't you there when it was, because everything was over in an hour, you put – in the bag and you're gone." He says: "we were not called". He said very clearly that they were not called."
Florentina's husband's lawyer: "It is a bit late to reopen the investigation. I was also at the scene, the traces no longer exist, that he walked, there were people, it was a funeral."
Cristian Ion, lawyer: "An on-site investigation should have been carried out immediately according to 192 Criminal Procedure Code. On the other hand, I emphasize the fact that there is no deadline for redoing the on-site investigation. In the conditions in which it was appreciated that in this sense the on-site investigation should be redone, this procedure is not found in the Code of Criminal Procedure."
The case of Florentina Neagu's death is being investigated by the Prosecutor's Office attached to the Babadag Court. The case concerns manslaughter.
Source:
PROTV news
Publication date: 13-10-2022 18:47
1