The Romanian exceeded his own expectations
How he became a national bodybuilding champion
Petru-Doru Molorciuc is the Romanian who proved that you can radically change your life and become a national bodybuilding champion at the age of 52. The man achieved the performance he would never have dreamed of, after losing almost 70 kilograms.
Petru-Doru Molorciuc, the Romanian who lost almost 70 kilograms and became the national bodybuilding champion at the age of 52
In less than two years, the man from Suceava became ambitious and managed to transform himself radically from a physical point of view, and today he is proud of the title of National Bodybuilding Champion.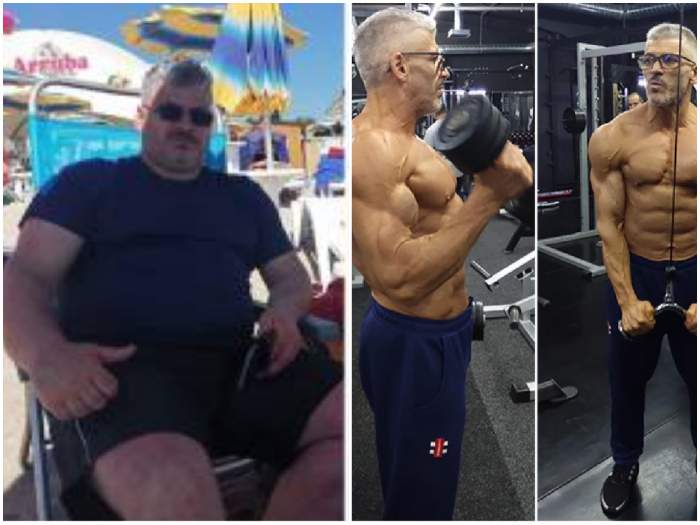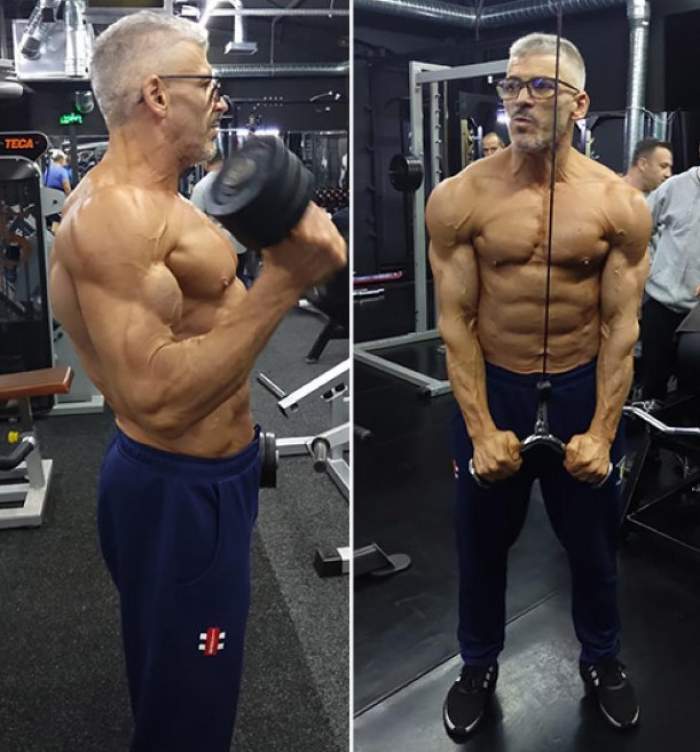 When the transformation process began, in 2020, Petru-Doru Molorciuc weighed 148 kilograms. At the time, the Romanian was 50 years old and realized that his weight was affecting even the simplest daily activities.
"Effectively I couldn't tie my laces anymore, I had reached a deplorable state. I couldn't go up the stairs… I had no air. I wanted to make a change. I didn't think I would get this far"said the champion for Monitorul de Suceava.
Last Sunday, on the stage of the National Bodybuilding and Fitness Championship in Sibiu, the man from Suceava was named the winner of the Master Men's Bodybuilding category 50-54 years +80 kg.
"There are athletes who participate in competitions for years and have not achieved his performance"said Petru's coach, Cristi Tcaciuc.
The coach wants to prepare him for the World Cup
Petru had to lose weight below 80 kilograms to be able to participate in the contest and he succeeded. On the day of registration, the official scales showed 78 kilograms in his case. Now, his coach is already thinking about preparing for European and world competitions.
"It's a worse program than the army. Doru wanted it very much, and I was simply the conductor who guided his steps towards a championship title.

The hard part is just now coming, because we are aiming for much more. The next objective is to catch the national team and in a year, two, to participate in European championships and world championships."the coach also said.
The champion's advice for those who want to lose weight
Petru is very motivated by his desire to be an example for his two children and recommends those who want to lose weight to find a motivation that will not let them give up easily.
"First of all, get a personal trainer if you really want to lose weight. Many have a tendency to give up after a week, two, three of the gym. He looks for reasons not to come. I miss a day, miss two, three… and I don't come at all. Then, set a realistic goal: they can't lose weight in 3 months, but they can do it in a year. And then break the gym, day after day, with the same goal.

It's also a diet, but also a gym. 50% – 50%. If I could do it at the age of 52, surely you can too!"Peter said.
Read also: Two former bodybuilding champions from Gorj, convicted of tax evasion. They didn't pay tax on the huge amounts of video chat
1