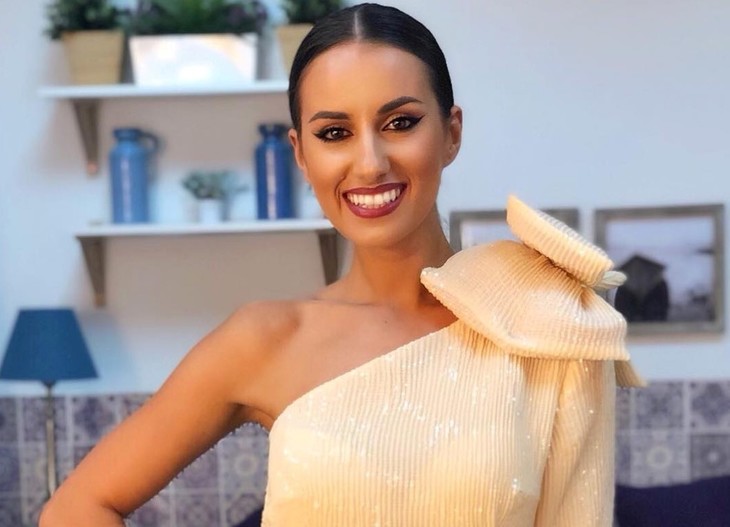 Media or… social media? TV or… YouTube? Facebook or Instagram? News or shows? We are curious about what media people consume… media people.
What media do they consume? How? How? When? Find out in the following interview, a different conversation with the presenter Andreea Străvoiu.
Where do you see it?
On the ROventura show from Kanal D
It depends on the day, when I'm on the road more I use YouTube, and when I'm at home I watch TV. I like to see what is happening on all the channels, what shows are on and how they are.
Which YouTubers do you follow/prefer?
I don't have a favorite YouTuber. I generally watch travel or architecture/interior design channels.
I love podcasts. When I drive, I put on a podcast instead of listening to the radio, especially on long drives. I generally choose podcasts about successful people, business or television, personal development or religious topics. It relaxes me a lot and I feel like I have a lot to learn.
Although I post on both social media pages because I have many friends on both, I still prefer to spend more time on Instagram. I follow fashion and travel pages, my friends are more active there, so I can see their activity. It seems to me that Instagram is more popular now, people post more and more often here.
Both. I rarely watch the news on TV, but when I have time I look at a newspaper to see what's new, and as for shows, I can't say that I watch anything regularly, but I watch everything. More from a professional point of view to see what that show involves, how it's presented, what it's about. And if I have time, I watch documentary channels.
What news do you prefer to consume and from which categories?
Informative news about what is happening in the country and in the world. I'm interested in knowing what's on the agenda, being informed and reading from several sources. And on Instagram I follow a publication about worldliness, to find out the news from that area as well.
Where do you get information most often? TV, online or print?
Online, because it's very easy for me to go to Google to see the latest news, I open the titles that interest me, and if I'm curious about more details, I also look for other sources. It's within my reach.
National Geographic and Historia magazines, I had a subscription while the National Geographic magazine was supplied in Romania.
What publications do you start your day with?
I don't have a particular publication, I look online for the latest sports, political and travel news.
What did you watch on TV when you were little?
Honestly, I didn't watch much TV, I wanted to not have a TV in the room. I prefer to read. But I remember that some evenings I used to watch the series "La bloc" with my parents.
Roman Empire, Ottomans, The Crown – Netflix
Schindler's List
The word game is my favorite show after ROventura, obviously.
How often do you post on social networks?
Lately quite rarely, only once a week before the ROventura show.
Would you like to podcast?
Yes, I like the idea of ​​podcasting, learning new things about people, exchanging opinions and learning from other people's experiences.
Would you like to have a blog about fashion?
Not! More like a travel one. I am thinking about this idea.
You stood out by participating in the Bravo show you have style. How has your life changed after the show?
My life changed completely and turned into what I dreamed of. After "Bravo, ai stil" I moved permanently to Bucharest, I took everything from 0. Thanks to this show I gained confidence in myself to do what I like, take risks and believe in my dream. That's how I ended up having the career I wanted since childhood.
For a while you were a reporter at Digi 24. How did you feel and if you would return to the field to make news?
While I was a reporter at Digi24, I laid the foundations of my knowledge in journalism. Because I didn't study in that sense. There I learned everything a television person has to do.
The work of a news reporter at a news television is quite hard and demanding. I would not like to return to the field.
You travel a lot with the ROventura show. How is this project for you?
This project is a blessing from God. I am very happy to travel, visit the country and share everything with those who follow us. During 3 years, I had the opportunity to visit a lot of wonderful places in Romania and meet special people.
What other projects would you like to do?
I am thinking of developing something on tourism in my hometown, but everything is currently in the idea phase. I am happy, however, for the trips with ROventura that bring me complete satisfaction and I let time sort them all out.
BUSINESS CARD – ANDREAE STRÁVOIU
He graduated from the Faculty of Roads, Bridges and Railways in Braşov

During college he worked at a construction company

In 2016, he participated in the Bravo contest, you have style

In 2017 (February – December) he worked as a news reporter at Digi 24

In 2018 (January-March) she participated in Bravo, ai stil celebrity

Since March 2018, he has worked as a reporter at Teo Show

Since October 2019 – present ROventura presenter
Author: Adriana Diura
adriana. diurapaginademedia.ro
1