Every year with the soccer world championship we will see new TV models. And not us just with the name. But completely new, by resolution, technologies or diagonal.
We recently saw the largest OLED TV ever made, from LG: 97 inches or 246 centimeters diagonally. Samsung is coming with 8K content and TVs that support streaming gaming, like movies.
The television is no longer a simple electronic object. The TV of 2022 knows how to play 8K images, has special technologies for surround sound, knows how to play games with the help of the latest consoles… And unfortunately, it costs quite a lot.
We've been seeing 8K TVs for some time now, and today we also have streaming services that can stream at this resolution. The manufacturers let us know, however, that 4K is not dead yet.
Craig Cunningham, Samsung: "I don't think it's going to replace 4K. We try to put the latest technologies on our flagship TVs, one of which is 8K resolution. There are other reasons why we sell these products, such as the best picture regardless of the resolution even if it is 8K, 4K or standard definition, they have very good sound and powerful processors. Sound is important. When we ask customers what's important to them, image remains first, but sound moves down the priority list. We need to be sure that the TV can deliver as expected. Our TVs have Dolby Atmos support, multiple speakers for expansive sound."
In addition to QLED, Samsung has another new technology. Micro Led. One pixel = one led. Millions of pixels individually controlled for fantastic contrast and colors. It basically works the same as the concert screens. Unfortunately, the technology is far from affordable. Momentary.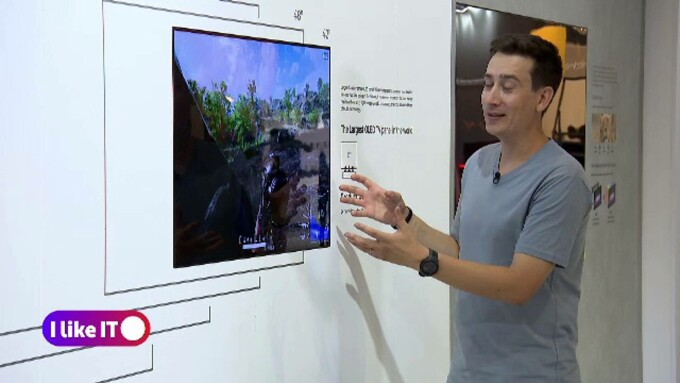 Marian Andrei: "This is a 42-inch OLED TV, more than enough for most living rooms. But it seems small compared to what LG brought to IFA Berlin, the largest OLED TV ever made. It is 97 inches, 246 centimeters, and the estimated launch price would be over 10,000 euros."
Apart from OLED, LG has another technology that MiniLed brings to the fore. It's an advanced LCD.
Marian Andrei: "Behind the liquid crystal panel we have many areas with very small LEDs that illuminate each area individually. This means that where we have a black screen, it can remain off, or almost off, and in the part where we have more colors or even white, the mini LEDs should illuminate strongly there."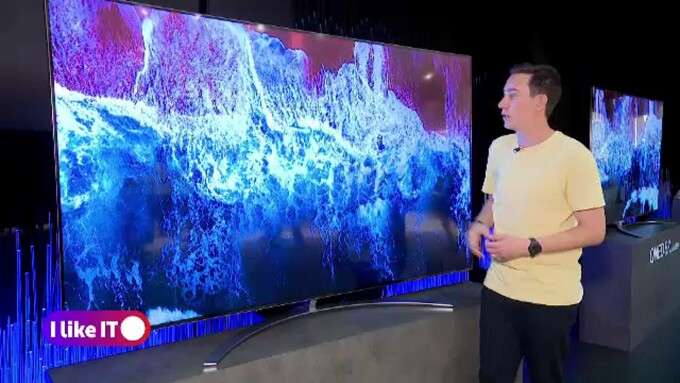 And also from LG we have to note a gaming monitor-TV. OLED Flex can be curved at the touch of a button.
Marian Andrei: "OLED technology has another advantage, in addition to the billions of colors it can accurately display, it can be folded or bent without any problem, as is the case with this TV. Let's say you want to watch a movie then from the remote control you can set the TV to be perfectly flat."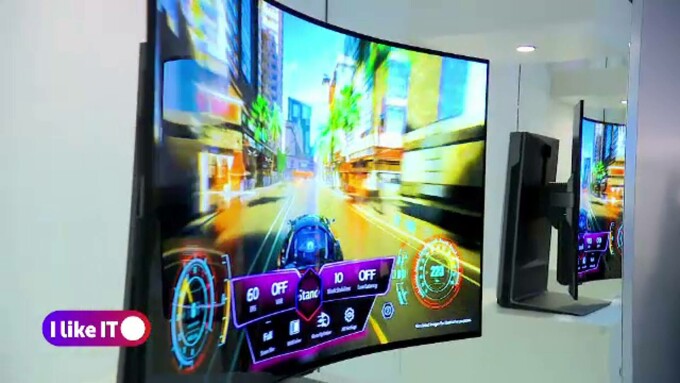 From Japan we saw this TV that can be mounted anywhere with no visible cables.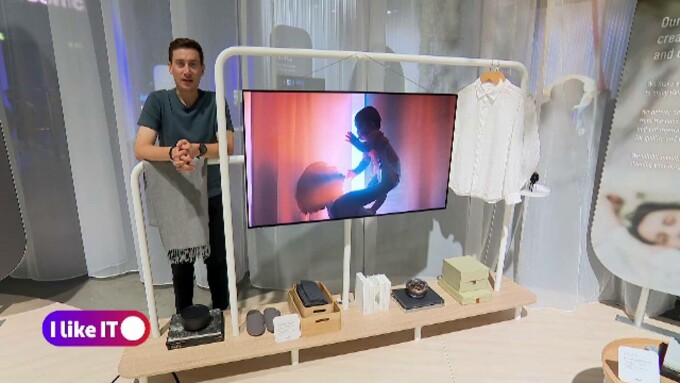 Marian Andrei: "This Panasonic TV needs only one cable to work, the power cable. Otherwise if you want to connect a console or any other video source, it has a box that I don't even know where it is placed, that communicates wirelessly with this TV and can transmit images in exceptional resolution without you realizing that it is being used by cable or not. For now the TV is only available in Japan because it works on some special frequencies."
This OLED TV weighs only 10 kilograms.
Source: PROTV news
Labels:
Publication date: 15-10-2022 12:46
1