20-08-2022
|
23:00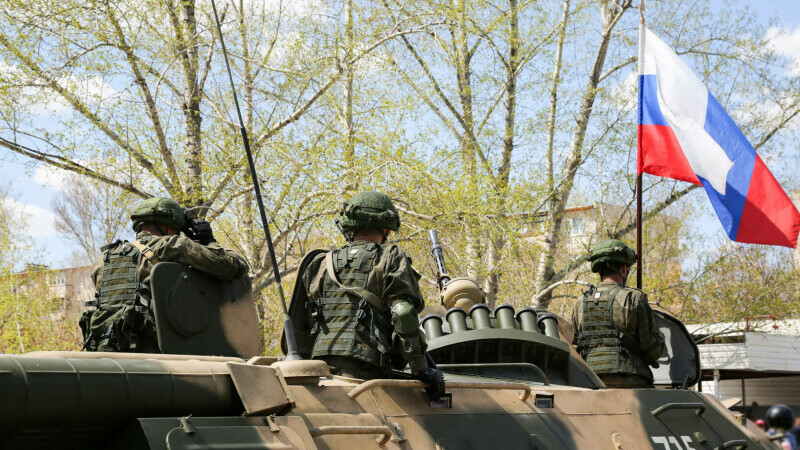 The Russian Ministry of Defense on Saturday accused Ukraine of poisoning some Russian soldiers at the end of July in the Ukrainian region of Zaporozhye, which is partially under the control of the Russian army, without presenting evidence in this regard.
An advisor from the Ukrainian Ministry of the Interior rejects these accusations and believes that this poisoning was caused by the fact that Russian soldiers ate canned meat with an expired shelf life.
The Russian Minister of Defense announces that a number of Russian soldiers were hospitalized, on July 31, at a military hospital, showing symptoms of serious poisoning, according to news.ro.
Tests revealed the presence of a toxic substance in the soldiers' body – botulinum toxin type B -, according to the Russian Ministry.
"Regarding the chemical terrorism sanctioned by the (Ukrainian President Volodymyr) Zelensky regime, Russia is preparing evidence to support the results of all analyses," the Russian ministry announced in this press release.
The Russian Ministry of Defense does not specify how many soldiers were poisoned then, nor how many are still sick today.
He does not specify the "evidence" he evokes either.
Botulinum toxin type B is a neurotoxin that causes botulism when ingested in contaminated food, but it may also have a medical use.
The Ukrainian Ministry of Defense, contacted by Reuters, did not immediately react to the allegations, but an adviser to the Ukrainian Ministry of the Interior, Anton Gherashchenko, reacted in a post on Telegram.
The Russian Ministry of Defense "does not say whether the poisoning was caused by expired canned meat, in which botulinum toxin is often found. The occupying forces have been complaining since the first days of the invasion that they don't have enough rations," he says.
The Russian Defense Minister announces that he is conducting a further investigation into the fact that a representative of the occupation administration installed by Russia in the Ukrainian region of Kherson, Volodymyr Saldo, fell ill.
Volodimir Saldo, a former mayor of Kherson, appointed to lead the homonymous region conquered by the Russians in martyrdom, fell ill in August.
Source: News.ro
Tags: Russia, Ukraine, Zaporozhye,
Publication date: 20-08-2022 18:38
1
2
3
4
5
6
7
8
9
10
11
12
13
14