Waldevar Energy is one of the most well-known companies in Romania and in South-Eastern Europe whose business is the design, construction, testing and commissioning of large-scale industrial photovoltaic parks.
Sustainability, professionalism and competitiveness are the words that define the company Waldevar Energy, the more than 300 employees and the green energy exploitation process, considered a sustainable model for building the future.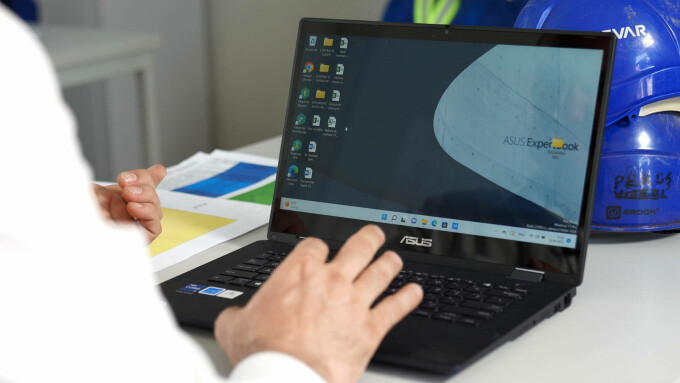 Because of these shared values ​​with Waldevar, ASUS has joined in a collaboration aimed at equipping teams on the ground with innovative technologies. Thus, the Waldevar team started using ASUS B3 Flip laptops, models made specifically to meet and exceed the expectations of this field.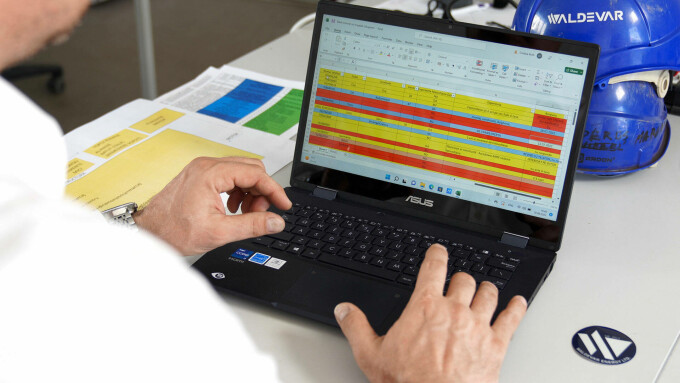 ASUS B3 Flip laptops' casings are made from a durable magnesium and aluminum alloy, offering military-grade durability, yet are lighter than other similar models on the market, an extremely useful benefit in field work where gadgets must be as small and light as possible, so as not to become an impediment to the teams using them. Team members need to be able to easily send photos, files and documents to colleagues in different areas of the PV farm, and the versatility offered by the ASUS B3 Flip is ideal for these work scenarios.
The laptop's "flip" mode of use, which allows it to be transformed into a larger tablet, coupled with the ability to use it with a stylus, helps the Waldevar Energy team easily create sketches or diagrams in the field, on site, where these projects are to be implemented. Not only that, but the screen also allows working in direct sunlight, in the middle of the field, so fine details of the projects being carried out can be easily observed.
"I was pleasantly impressed by one of the amenities this laptop offers, namely the antibacterial coating on the entire surface of the keyboard and touchpad that destroys bacteria and viruses, and in this extremely delicate time it turned out to be a welcome feature" Alexandru Mina, Executive Managing Director, Waldevar Energy told us.
A useful aspect for carrying out the activity at Waldevar Energy is represented by video conferences, these have been the main way of communication in recent years and the way teams coordinate during projects with business partners.
"Video conferences are our main way to show our collaborators, the designers in the offices, the real situation in the field, from the field, and this laptop gave us the chance to do this very easily, thanks to the 2 video cameras very good quality, of the special functions and, above all, of that background noise canceling function which proved to be of great help to us, around mechanized machinery in the field", Alexandru Mina also mentions.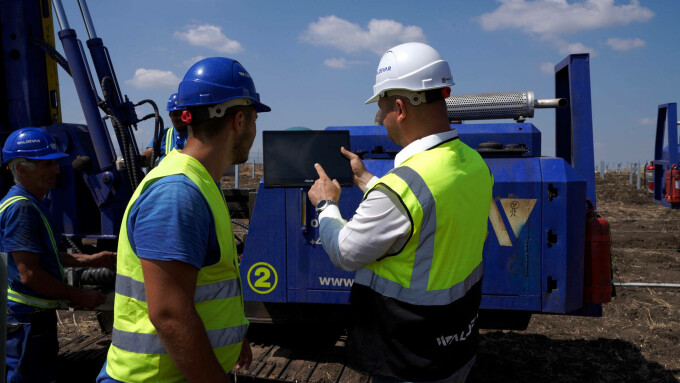 The partnership between Waldevar Energy and ASUS is proof of the success that results from the collaboration between two companies that are guided by the same set of values ​​and want to deliver results that consistently exceed expectations.
Source: PROTV news
Tags: asus,
Publication date: 19-10-2022 12:48
This article is an advertising material whose content was made independently by a third party, without editorial responsibility and under the supervision of PRO TV SRL
1