09-23-2022
|
03:30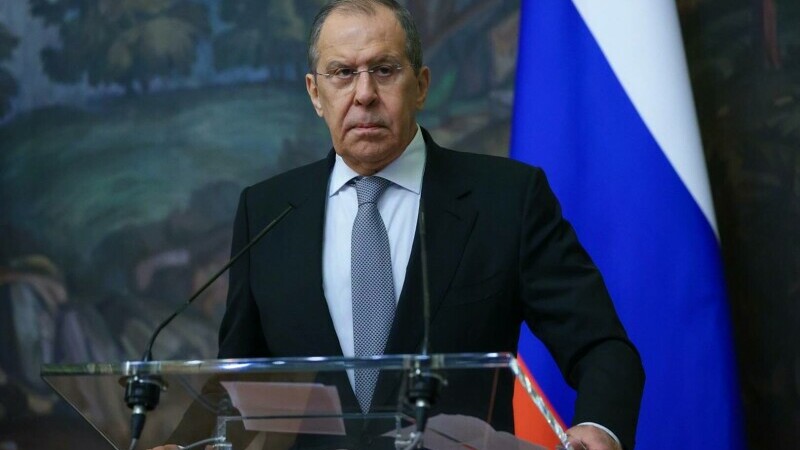 The Russian Foreign Minister, Sergey Lavrov, accused, on Thursday, the West of arming Ukraine with the sole objective of weakening Russia, and thus the USA and Europe become "parties" in the conflict.
Lavrov expressed himself thus at a meeting of the UN Security Council, where his counterparts representing the world's main powers were also present, including the US Secretary of State Antony Blinken, but also the Ukrainian Foreign Minister Dmytro Kuleba.
In his speech, the head of Russian diplomacy did not make any mention of Russian President Vladimir Putin's decision to mobilize 300,000 reservists to reinforce the troops participating in the aggression that began in February against Ukraine, but he harshly criticized the military support that the US, Great Britain and EU member states offer it to Kiev.
"This policy presupposes a direct participation of the West in the conflict and turns it into a part of the conflict", insisted the head of Russian diplomacy.
According to him, in Ukraine, Russian troops are facing "nu not only with the neo-Nazi formations of the Kyiv regime, but also with the military machine of the collective West".
Lavrov accuses Ukraine of "terrorist tactics"
Furthermore, Lavrov accused Kiev of "terrorist tactics", such as using the civilian population as "human shields", and estimated that Ukraine has become a "completely totalitarian state" under the leadership of President Volodymyr Zelensky.
During this time, the president of the European Commission, Ursula von der Leyen, declared against the agreement of an armistice between Russia and Ukraine, reasoning that the only option for this war to end is for Russia to end the invasion.
She made this statement in a speech held at Princeton University, where she came as part of her program established on the occasion of her presence in the US at the UN General Assembly.
"I know some are calling for a ceasefire, but the reality is that if Russia stops fighting, there will be no more war in Ukraine. But if Ukraine stops fighting, there will be no more Ukraine", said Ursula von der Leyen, adding that the Ukrainian army has made "impressive progress, liberating many villages and towns", and "this requires consolidation".
Source: Agerpres
Tags: Ukraine, UN, Sergey Lavrov,
Publication date: 22-09-2022 21:04
1