06-09-2022
|
9:02 p.m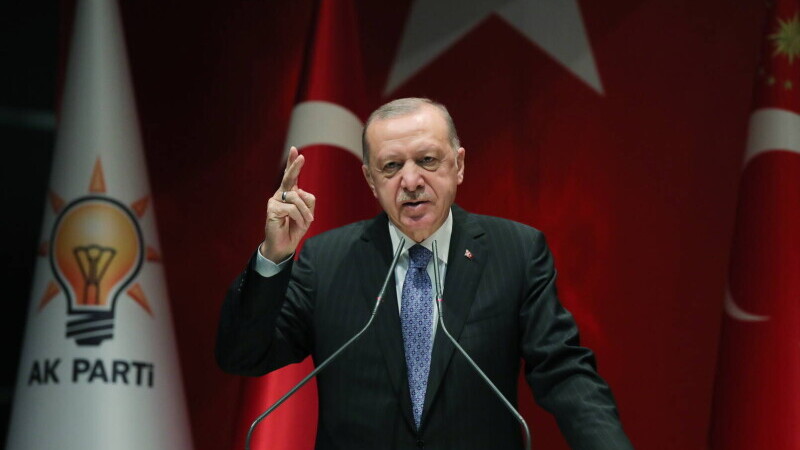 On Tuesday, Turkish President Recep Tayyip Erdogan blamed the energy crisis in Europe on Western sanctions against Russia, practically repeating the Kremlin's arguments.
"Europe is reaping what it has sown. Europe's attitude towards (Vladimir) Putin and the sanctions made him – whether we like it or not – say: 'If you do this, I will do this'"the Turkish president said during a press conference in Ankara, reports France Presse, quoted by Agerpres.
"Putin uses all the means and weapons at his disposal, primarily natural gas. We don't want to, but I think Europe will have serious problems in the winter"Erdogan added, stating that Turkey will not face 'such problems'.
The Kremlin has said that the West is responsible for stopping Russian gas supplies to Germany through the strategic Nord Stream gas pipeline, claiming that sanctions imposed on Russia are preventing maintenance work on the gas infrastructure.
Erdogan, good relations with both Moscow and Kiev
"The delivery problems arose because of the sanctions imposed by the Western countries. There is no other reason for these problems", stated the spokesman of the Kremlin, Dmitry Peskov, who until a few weeks ago did not cease to assure that Russia is a "reliable supplier" and that even during the Cold War, the USSR did not stop the supply of gas to the West , according to Russian media.
The European Union decided to introduce a gradual embargo on its imports of Russian oil and petroleum products. It has ended the purchase of coal from Russia, but Russian gas, on which it is highly dependent, is not targeted for now.
Turkey has good relations with both Moscow and Kiev.
Erdogan announced in early August an agreement on partial payment in rubles for Russian gas supplies to Turkey.
According to analysts, the agreement would allow Russia to continue supplying Turkey with hydrocarbons through the TurkStream gas pipeline under the Black Sea.
In 2021, Turkey imported from Russia about a quarter of the required amount of crude oil and 45% of natural gas purchases.
On February 24, the Kremlin launched an unprovoked and unjustified invasion of Ukraine, the first such act of aggression against a sovereign state in Europe since World War II. The EU and the US, as well as other Western states, have instituted severe sanctions against Russia.
Source: Agerpres
Tags: Russia, Europe, natural gas, Recep Erdogan,
Publication date: 06-09-2022 20:55
1