SeoPower, an agency with over 12 years of experience in offsite SEO campaigns, comes to the aid of Romanian companies with the "5 free SEO articles" offer, valid until 30.09.2022: any new order can win 5 published articles for free. All customers need to do is choose an ad package to publish on sites in SeoPower's portfolio.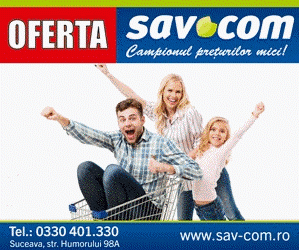 The agency has more than 100 partners for content marketing campaigns, ready to publish articles optimized for Google, Bing and other search engines. It can be a challenge to choose the sites on which to publish articles, bearing in mind that planning should also be done within a budget. That's why SeoPower will publish for free, on certain sites in the portfolio, 5 articles submitted by the customer, with each order that meets the conditions of the offer:
Who can benefit from the free publication of the 5 SEO articles
The "5 free SEO articles" offer is available to any customer who purchases a package of services worth 3,000 RON. The order must be placed by 30.09.2022 to benefit from the offer. Afterwards, articles from the seo article campaign can be published within three months.
"Among the clients are also companies that need consulting when creating their content marketing strategy and the sites on which to publish the desired advertorials. We also have experienced SEO clients who already have their planning done and know how they want to implement a new campaign. When asked, we help new clients to create content marketing campaign planning so that they achieve their goal: to have their website in the first positions in the search engines according to the desired keywords. For a client without a content writer, any new campaign can be difficult to implement, bearing in mind that they have no knowledge of article writing. That's why the campaigns carried out by SeoPower can also include copywriting services. Our new offer is not only limited to publishing articles, customer order can include any service we offer.", explains SeoPower Director Sebastian Antonio Juhasz.
What is the SeoPower experience
On the national market, SeoPower has experience in content marketing campaigns for more than 12 years. Off-site SEO, strategy creation for paid article campaigns, are just a part of the agency's services. It has over 300 authoritative online sites in its portfolio, suitable for any client's budget. Regarding the niches in which customers are active, the following can be listed: financial, insurance, DIY, debt management, automotive, fashion, gift baskets, etc.
Tips for a successful content marketing campaign
An SEO expert should be involved right from the creation of a business website. In this way, the results of a content marketing campaign will be visible much faster. Of course, the benefits of such a campaign can also be seen for businesses that have already launched the site for some time, but they need to create their article publishing strategy more carefully.
The strategy of a content marketing campaign normally includes the planning of new content for the client's website, the planning of articles published on external sites, which are in the agency's portfolio. Keywords and links from the client's site play an important role in both planning. SeoPower helps its clients in creating these strategies and implementing content marketing campaigns.
About SeoPower
On the Romanian market since 2010, SeoPower has in its portfolio more than 300 authoritative sites where it can publish paid articles for its clients. SEO article packages have some of the lowest publishing prices on the market and can include copywriting.
1